Quality Guarantee
All our packaging products are PHTHALATES FREE and SUBSTRATE LEAD FREE, and comply with FDA Food Packaging Stardand and the Limit of TPCH – Toxics in Packaging Clearing House (formerly CONEG). And we passed InterTek - GMP Audit, UL Audit and Costco Audit etc.
The Inspection Standard of Quality Control: AQL 1.5 (Major) and 4.0 (Minor).
The Guideline of Quality: solidarity in the corporation, construct the best teams. Do everyone's best, Manufacture the best products exceed in the requirement of customers.
We have been committed to excellent quality, satisfying customers' needs, as well as continuous improvement and innovation. It is sincere to every customers and employees with the guideline of development on quality.
To control every process, we insist on supplying customers with every qualified product. To ensure the highest standards in quality and safety, all of the processes and conditions involved in our operations are covered with close monitoring by trained specialists.
We insist on our principle of "High Quality", "Do Correctly Just One Time". "Excellent Culture Results from Excellent Quality"; high quality is not only applied to manufacturing but the whole management. We firmly believe: Redfox will become an excellent enterprise due to high quality spirit.
AQL Inspection Standard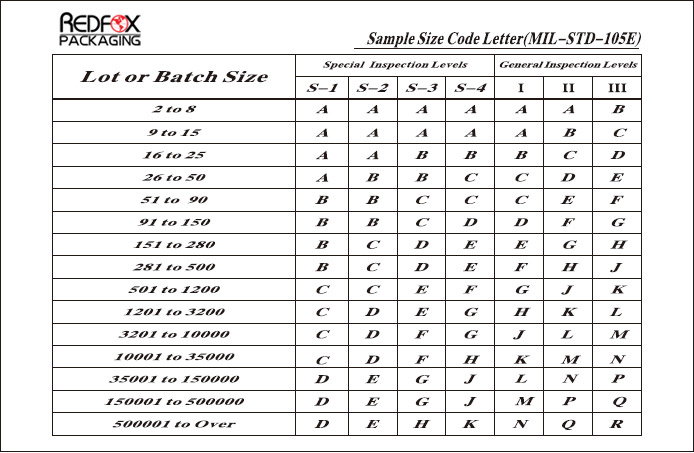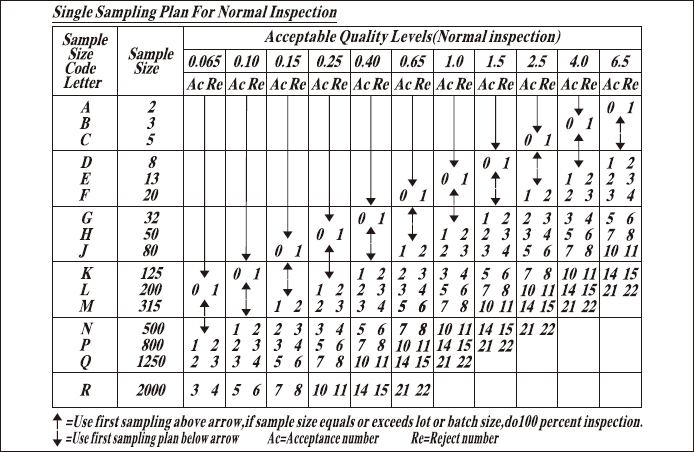 Certification